Facilitators
== Keynotes ==
Nicholas Negroponte, Chairman, One Laptop per Child
Nicholas Negroponte is founder and chairman of the One Laptop Per Child non-profit association. He is currently on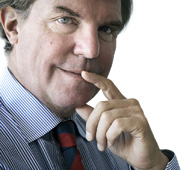 leave from MIT, where he was co-founder and director of the MIT Media Laboratory, and the Jerome B. Wiesner Professor of Media Technology. A graduate of MIT, Negroponte was a pioneer in the field of computer-aided design, and has been a member of the MIT faculty since 1966. Conceived in 1980, the Media Laboratory opened its doors in 1985. He is also author of the 1995 best seller, Being Digital, which has been translated into more than 40 languages. In the private sector, Nicholas Negroponte serves on the board of directors for Motorola, Inc. and as general partner in a venture capital firm specializing in digital technologies for information and entertainment. He has provided start-up funds for more than 40 companies, including Wired magazine.
(http://www.laptop.org/vision/people/NicholasNegroponte/)
John Palfrey, Executive Director, Berkman Center for Internet & Society
As Clinical Professor of Law at Harvard Law School and Executive Director of the Berkman Center for Internet & Society, John's work focuses on Internet law, intellectual property, and the potential of new technologies to strengthen democracies locally and around the world.
Joh
n came to the Berkman Center from the law firm Ropes & Gray, where he worked on intellectual property, Internet law, and private equity transactions. John is a co-founder of several technology companies. He also served as a Special Assistant at the U.S. Environmental Protection Agency during the Clinton administration. He serves on the Board of Directors of the Charles River Watershed Association, which does terrific work to clean up our local river, as well as the non-profit that runs Chris Lydon's and Mary McGrath's radio program, Open Source. While attending Harvard Law School, John worked at the Berkman Center, was a Teaching Fellow in Internet Law, and served as an editor of the Harvard Environmental Law Review.
Outside of his Berkman Center work, he is a founder of RSS Investors, a private equity firm focused on new syndication technologies, and is Chairman of the Board of TopTenSources, a new media company. He is active in Massachusetts politics.
John graduated from Harvard College, the University of Cambridge, and Harvard Law School. He was a Rotary Foundation Ambassadorial Scholar to the University of Cambridge and the U.S. EPA Gold Medal (highest national award). John is admitted to the New York and Massachusetts bars.
(http://cyber.law.harvard.edu/people/jpalfrey.html)
== Facilitators ==
Patricia Aufderheide, Director, Center for Social Media, American University
Patricia Aufderheide is a professor in the School of Communication at American University in Washington, D.C., and the director of the Center for Social Media there.She is the author of, among others, Documentary: A Very Short Introduction (Oxford, 2007), The Daily Planet (University of Minnesota Press, 2000), and of Communications Policy in the Public Inte
rest (Guilford Press, 1999). She has been a Fulbright and John Simon Guggenheim fellow and has served as a juror at the Sundance Film Festival among others. Aufderheide is a prolific cultural journalist, policy analyst, and editor on media and society and has received numerous journalism and scholarly awards, including a career achievement award in 2006 from the International Documentary Association. Aufderheide serves on the board of directors of Kartemquin Films, a leading independent social documentary production company, and and on the editorial boards of a variety of publications, including Communication Law and Policy and In These Times newspaper. She has served on the board of directors of the Independent Television Service, which produces innovative television programming for underserved audiences under the umbrella of the Corporation for Public Broadcasting, and on the film advisory board of the National Gallery of Art. She received her Ph.D. in history from the University of Minnesota.
(http://www.centerforsocialmedia.org/aufderheide.html)
Anthony Ciolli, Chief Education Director, AutoAdmit (June 2004 - Mar. 2007)
Anthony Ciolli served as Chief Education Director of AutoAdmit.com, the largest higher education admissions and
career discussion forum on the internet, from June 2004 to March 2007. While at AutoAdmit, Anthony developed educational content and publications for the site's users, which ranged from 800,000 to 1,000,000 unique visitors per month. Anthony's most notable project for AutoAdmit, titled The Legal Employment Market: Determinants of Elite Firm Placement and How Law Schools Stack Up, was the first study of law school career placement at prestigious law firms to control for student geographic and sectoral preferences.
Anthony earned his J.D. at the University of Pennsylvania, along with a Master of Bioethics. While at Penn, Anthony served on the editorial board of the Journal of Labor & Employment Law, and published articles on graduate medical education as well as the First Amendment rights of business school students. Anthony has also published several articles focusing on the laws of the internet, with a particular focus on blogs and other new media. He also holds a M.A. in Sociology from Queens College and a B.S. in Industrial & Labor Relations from Cornell University, where he continues to hold the record for fastest graduation from the university, finishing his degree in two years without the use of A.P. credit.
Anthony remains involved in new media ventures, and currently serves as a partner in Law School Numbers, 4 Law School, and other leading education websites. He also contributes to First Movers, a scholarly blog in the Jurisdynamics network.
John Clippinger, Berkman Center for Internet & Society Fellow
John Henry Clippinger is a Senior Fellow at the Berkman Center for Internet & Society at The Harvard Law School.
There he directs The Open Identity Meta-system, project for the development of Higgins, an open source, inter-operable identity framework that gives people control over their personal information. The Higgins software is also being developed and supported by IBM, Novell, Oracle, Parity Communications, OpenID, and other software developers.
Dr. Clippinger co-founded the Social Physics project to conduct multi-disciplinary research and workshops in cooperation with the Gruter Institute and the Aspen Institute on the impact of trust, reciprocity, reputation, social signaling on the formation of digital institutions. He is the author of A Crowd of One: The Future of Individual Identity, Perseus, Public Affairs, 2007.
Clippinger has been as a leading innovator, policy maker and strategist in the application of advanced computer technologies and is the recipient of three software patents. In collaboration with a team from the MIT Artificial Intelligence Laboratory, he designed the first program to simulate complex, self-reflective human conversation, which led to the book, Meaning and Discourse. (Johns Hopkins University Press, 1977). As a Research Fellow at Harvard University, he became involved in information policy, privacy and trans-border data flow issues and in the formation of the National Telecommunications and Information Administration.
Professor Terry Fisher, Harvard Law School Professor, Berkman Center Director
Profess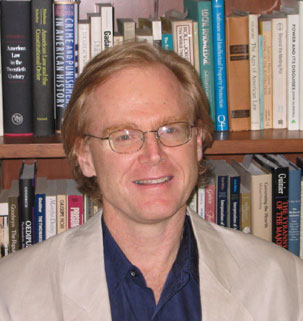 or Fisher received his undergraduate degree (in American Studies) from Amherst College and his graduate degrees (J.D. and Ph.D. in the History of American Civilization) from Harvard University. Between 1982 and 1984, he served as a law clerk to Judge Harry T. Edwards of the United States Court of Appeals for the D.C. Circuit and then to Justice Thurgood Marshall of the United States Supreme Court. Since 1984, he has taught at Harvard Law School, where he is currently the Hale and Dorr Professor of Intellectual Property Law and the Director of the Berkman Center for Internet and Society. His academic honors include a Danforth Postbaccalaureate Fellowship (1978-1982) and a Postdoctoral Fellowship at the Center for Advanced Study in the Behavioral Sciences in Stanford, California (1992-1993).
Dan Gillmor, Berkman Center for Internet & Society Fellow, Center for Citizen Media
Dan Gillmor is the founder and director of the Center for Citizen Media, a nonprofit organization aimed at enhancing an
d expanding grassroots media and its reach. The center is an affiliate of the Berkman Center for Internet & Society at Harvard University Law School and the Graduate School of Journalism at the University of California, Berkeley.
From 1994-2004, Dan was a columnist at the San Jose Mercury News, Silicon Valley's daily newspaper, and wrote a weblog for SiliconValley.com. Dan joined the Mercury News after six years with the Detroit Free Press. Before that, Dan was with the Kansas City Times and several newspapers in Vermont.
Eric Gordon, Assistant Professor of New Media, Emerson College
Professor Gordon's work focuses on the intersection of urban design and new media in the 20th Century American city. Specifically, how the introduction of mass communication technologies shape the way people experience, conceive a
nd ultimately construct the urban environment. His most recent work focuses on the phenemenology of information spaces and the methodologies of designing them. Recent publications include "Fortifying Community: African American History and Culture in Leimert Park" in the edited volume The Sons and Daughters of Los , "Toward a Networked Urbanism" in the journal Space and Culture, and "The Database City: Hollywood Boulevard as User-Centered City" in the forthcoming volume Interactive Frictions . He is also one of the principal designers of the social software application Mediabase, which allows for the sharing, combination and manipulation of media objects in a networked environment.
(http://pages.emerson.edu/faculty/E/Eric_Gordon/index.html)
David Harris, Managing Director, Charles Hamilton Houston Institute
David J. Harris is the Managing Director of the Charles Hamilton Houston Institute for Race and Justice at Harvard Law School. David has extensive experience in many facets of civil rights issues from police brutality and racial profiling, to redistricting and domestic violence, as well as fair housing and community development.
Prior to his position at the Charles Hamilton Houston Institute he served as founding Executive Director of the Fair Housing Center of Greater Boston. During his tenure, the Fair Housing Center became nationally recognized among fair housing organizations. The center's work generated several original analyses of housing discrimination patterns in Greater Boston and the organization became a leading force for fair housing and regional equity. David is recognized as a leading voice for civil rights in the Boston region and has spoken extensively at local, regional and national forums on civil rights, regional equity and fair housing.
David previously served with the U.S. Department of Housing and Urban Development (HUD) and with the U.S. Commission on Civil Rights. His cases at HUD, including the landmark Jane Doe v. BHA, garnered some of the largest damage awards and most extensive affirmative relief in New England. While at the Commission on Civil Rights he conducted studies of the civil rights implications of domestic violence in Connecticut, legislative redistricting in Rhode Island and highway construction on integrated neighborhoods.
He holds a Ph.D. in sociology from Harvard University, a B.A. from Georgetown University and is an adjunct faculty member of Cambridge College. David is the President of the Board of Directors of the Massachusetts Foundation for the Humanities. He lives in West Medford with his wife and son, and chairs the Medford Human Rights Commission.
Lewis Hyde, Berkman Center for Internet & Society Fellow

Lewis Hyde is a scholar and writer whose scholarly work focuses on the nature of imagination, creativity, and property.
Hyde received an M.A. in comparative literature from the University of Iowa and a B.A. in sociology from the University of Minnesota. After many years of freelance work and odd jobs, he taught writing at Harvard University (1983-1989); in his last year there, he directed the undergraduate writing program. From 1989 to 2001 he was the Luce Professor of Arts and Politics at Kenyon College in Ohio. As of 2006, he is the Richard L. Thomas Professor of Creative Writing at Kenyon, and a visiting fellow at Harvard's Berkman Center. He is also a Nonresident Fellow at the USC Annenberg Center for Communication.
Hyde's awards include an NEH Fellowship for Independent Study and Research (1979); three NEA Creative Writing Fellowships (1977, 1982, 1987); a MacArthur Fellowship (the "Genius" award) (1991); a residency at the Getty Center, Los Angeles (1993-94); an "Osher Fellow" at the Exploratorium in San Francisco (1998);[1] a Lannan Literary Fellowship (2002); an American Council of Learned Societies Fellowship (2003); and a Guggenheim Foundation Fellowship (2006).
(http://en.wikipedia.org/wiki/Lewis_Hyde)
Chris Kelly, Vice President of Corporate Development, Facebook
Chris Kelly is Vice President of Corporate Development and Chief Privacy Officer of Facebook, Inc., an online directory company in Palo Alto. Chris brings more than a decade of business, information privacy, public policy, and legal experience to the Facebook management team. He has served as an advisor on corporate transactions such as Disney's purchase of Infoseek, Macromedia's purchase of Andromedia, and numerous strategic business deals in the Internet and software sectors for clients such as Google, Netscape, eBay, and DIRECTV. He also previously created the Chief Privacy Officer position at broadband Internet service provider Excite@Home, digital marketing company Kendara (which was sold to Excite@Home), and professional connection management company Spoke Software. Through his in-house work and service at international law firm Baker & McKenzie and technology law firm Wilson Sonsini Goodrich & Rosati, Chris has advised major Internet and media clients on the increasing challenges of online business, intellectual property, and privacy protection in the digital age.
Prior to his time in legal practice, he served as an advisor to the Clinton Administration's White House Domestic Policy Council and the U.S. Department of Education. Chris holds a B.A. from Georgetown University, an M.A. from Yale University, and a J.D. from Harvard Law School. At Harvard, he served as Editor-in-Chief of the Harvard Journal of Law & Technology and was part of the founding team for the Berkman Center for Internet & Society.
(http://umtentertainment.org/bios/ckelly.html)
SJ Klein, Director of Content, One Laptop Per Child

Samuel Klein has spent many years developing collaborative communities. He is an advocate for free universal access to knowledge and tools, and a veteran Wikipedian, founding the project's first newsletter and translator network, and organizing last year's international Wikimedia conference in Cambridge. Previously he has worked to develop software and supporting communities for machine-assisted human translation, and to set up free education centers. Klein is interested in local and sustainable knowledge development, and structures and principles that help this flourish. He establishes ties with teachers, game developers, and publishers, helping them to understand the need and uses for free and open materials, and to work with the global community around open education.
Christopher Mackie, Associate Program Officer, Mellon Foundation
Christopher J. Mackie joined the Mellon Foundation in May 2006 as Associate Program Officer in the Research in Information Technology program. He holds Ph.D. and Masters degrees from Princeton University, a Masters degree from the University of Michigan, and an A.B. from the University of North Carolina at Chapel Hill. A computational modeler and social complexity theorist by training, he has also published in the fields of regulatory theory, social research methods, and energy, education, and health policy. His most recent work involves the application of advances in cognitive and affective neuroscience and psycholinguistics to symbolic interactionist theory, in order to model the emergence of human identity at the intersection of individual discourse processing and social information flows; in the furtherance of this project, he has spent the last several years teaching computers how to feel.
Anne Margulies, Executive Director, MIT OpenCourseWare
From 1988 to 1998, Margulies held information technology positions at Harvard University. She served as assistant provost and executive director for Information Systems her last three years there, holding responsibility for all centralized administrative IT activities and for coordinating planning across Harvard's independent schools. This work involved leading 400 people and managing an annual operating budget of $75 million.
Most recently, Margulies was chief operating officer at FH-GPC, a government relations, public affairs and communications consulting firm. She was responsible for the overall performance of the firm, with primary focus on building the business and establishing a significant presence in Washington, D.C. She was appointed by the chief justice of the Supreme Judicial Court to the Committee to Review the Trial Court IT Project in Massachusetts.
(http://web.mit.edu/newsoffice/2002/ocw-0424.html)
Professor Charles Nesson, Harvard Law School Professor, Berkman Center Founder
Charles Rothwell Nesson (born February 11, 1939) is the William F. Weld Professor of Law at Harvard Law School and the founder of the Berkman Center for Internet & Society. He is author of Evidence, with Murray and Green, and has participated in several cases before the U.S. Supreme Court, including Daubert v. Merrell Dow Pharmaceuticals. Nesson defended Daniel Ellsberg in the Pentagon Papers case and consulted on the case against W.R. Grace that was made into the film A Civil Action
(http://cyber.law.harvard.edu/nesson.html)
(http://en.wikipedia.org/wiki/Charles_nesson)
Professor Charles Ogletree, Harvard Law School Professor, Berkman Center Faculty
Charles Ogletree, the Harvard Law School Jesse Climenko Professor of Law, and Founding and Executive Director of the Charles Hamilton Houston Institute for Race and Justice, is a prominent legal theorist who has made an international reputation by taking a hard look at complex issues of law and by working to secure the rights guaranteed by the Constitution for everyone equally under the law. The Charles Hamilton Houston Institute for Race and Justice
(http://www.charleshamiltonhouston.org), named in honor of the visionary lawyer who spearheaded the litigation in Brown v. Board of Education, opened in September 2005, and focuses on a variety of issues relating to race and justice, and will sponsor research, hold conferences, and provide policy analysis.
Professor Ogletree's most recent book, co-edited with Professor Austin Sarat of Amherst college is From Lynch Mobs to the Killing State: Race and the Death Penalty in America, was published by New York University Press in May 2006. His historical memoir, All Deliberate Speed: Reflections on the First Half-Century of Brown v. Board of Education (http://www.alldeliberatespeed.com), was published by W.W. Norton & Company in April 2004.
Professor Ogletree is a native of Merced, California, where he attended public schools. Professor Ogletree earned an M.A. and B.A. (with distinction) in Political Science from Stanford University, where he was Phi Beta Kappa. He also holds a J.D. from Harvard Law School, where he served as Special Projects Editor of the Harvard Civil Rights - Civil Liberties Law Review.
Earlier this year, Professor Ogletree was named by Ebony Magazine as one of the 100+ Most Influential Black Americans. He was presented with the Lifetime Achievement Award when he was inducted into the Hall of Fame for the National Black Law Students Association, where he served as National President from 1977-1978. Professor Ogletree also received the first ever Rosa Parks Civil Rights Award given by the City of Boston, the Hugo A. Bedau Award given by the Massachusetts Anti-Death Penalty Coalition, and Morehouse College's Gandhi, King, Ikeda Community Builders Prize.
Professor Ogletree has been married to his fellow Stanford graduate, Pamela Barnes, since 1975. They are the proud parents of two children, Charles Ogletree III and Rashida Ogletree. The Ogletrees live in Cambridge and are members of St. Paul African Methodist Episcopal Church.
Stuart Shieber, Welch Professor of Computer Science, Harvard University
Stuart Shieber is the James O. Welch, Jr. and Virginia B. Welch Professor of Computer Science in the Division of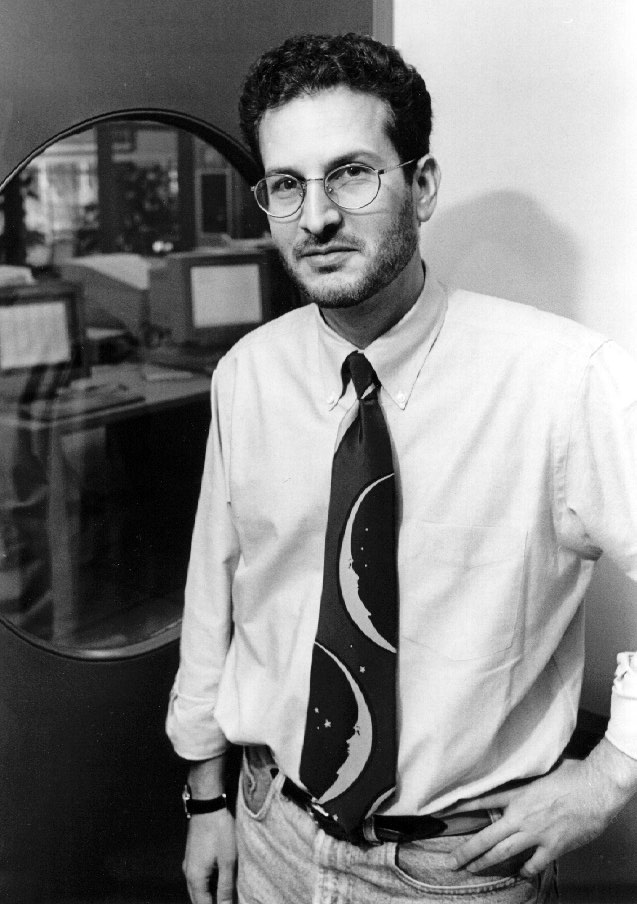 Engineering and Applied Sciences at Harvard University. His primary research field is computational linguistics, the study of human languages from the perspective of computer science.
While at the Radcliffe Institute, Shieber will study computational techniques for describing the fine-grained relations between languages, such as translations between constructions in different languages and the representation in logic of a word or phrase. Such techniques can serve as the mathematical foundation for a wide variety of applications such as machine translation, natural-language interfaces, and speech recognition.
Shieber received an AB in applied mathematics summa cum laude from Harvard College in 1981 and a PhD in computer science from Stanford University in 1989. He was given a Presidential Young Investigator Award in 1991, and was named a Presidential Faculty Fellow in 1993, one of only thirty in the country in all areas of science and engineering. At Harvard, he has been awarded two honorary chairs: the John L. Loeb Associate Professorship in Natural Sciences in 1993 and the Harvard College Professorship in 2001. He was named a fellow of the American Association for Artificial Intelligence in 2004.
(http://www.eecs.harvard.edu/~shieber/)
Doc Searls, Berkman Center for Internet & Society Fellow

Doc Searls is a writer, speaker and consultant on topics that arise where technology and business meet.
He is the Senior Editor of Linux Journal, the premier Linux monthly and one of the world's leading technology magazines. He also runs the new Doc Searls' IT Garage, an online journal published by Linux Journal's parent company, SSC.
He is co-author of The Cluetrain Manifesto: The End of Business as Usual, a New York Times, Wall Street Journal, Business
Week, Borders Books and Amazon.com bestseller. (It was Amazon's #1 sales & marketing bestseller for thirteen months and sells around the world in nine languages.)
He also writes Doc Searls Weblog. J.D. Lasica, author of Darknet, and proprietor of ourmedia calls Doc "one of the deep thinkers in the blog movement." Doc's blog is consistently listed among the top few blogs, out of millions — by Technorati, Blogstreet and others.
In August, 2005, Doc recieved the fist annual Google O'Reilly Open Source Award for Best Communicator.
In 2006, Doc was named a Visiting Scholar at the Center for Information Technology and Society at the University of California, Santa Barbara, and a Fellow with the Berkman Center for Internet and Society at Harvard University.
Wendy Seltzer, Berkman Center for Internet & Society Fellow

Wendy is a visiting assistant professor at Brooklyn Law School, where she will be teaching Internet Law and Privacy. She was previously a staff attorney with Electronic Frontier Foundation, focused on intellectual property and free speech issues. Prior to joining EFF, Wendy taught Internet Law as an Adjunct Professor at St. John's University School of Law and was an intellectual property and technology associate with Kramer Levin Naftalis & Frankel in New York. She is a 1999 graduate of Harvard Law School and a 1996 graduate of Harvard College.
Wendy founded and leads the Chilling Effects clearinghouse, a project to study and combat the ungrounded legal threats that chill activity on the Internet. In conjunction with the EFF and law school clinics across the country, we invite recipients and senders of cease and desist notices to submit these notices for analysis, in issue-spotting FAQ-style memos, and inclusion in our database. The website offers resources for Internet users who face legal threats, and, through its collection of data, we hope to analyze the out-of-court effects of those threats to chill legitimate activity, or, conversely, the extent to which unlawful activity on the Net proves resistant to legal action. Chilling Effects has been featured in the New York Times and Boston Globe, as well as several court filings.
Wendy helped public interest ISP Online Policy Group to win the first case for damages under DMCA Section 512(f) for abusive copyright claims (OPG v. Diebold), and defended the privacy of Internet users as amicus in Verizon v. RIAA and Charter v. RIAA. As amicus in Lexmark v. Static Control, we helped to preserve interoperability, against the threat of overreaching DMCA claims. Wendy led EFF's Digital Television Liberation Front, fighting restrictive government technology mandates with open source software.
Wendy also concentrates on the legal issues --licensing and intellectual property rights-- presented by open code. She leads the Openlaw project, and its open DVD forum in defense of the DeCSS posters, arguing that technological protections for digital media must accommodate fair use and free speech. Openlaw participants filed an amicus brief in the Southern District of New York in the DeCSS case Universal v. Reimerdes. Wendy later drafted the cryptographers' amicus brief to the Second Circuit in the Reimerdes appeal. Further, Wendy has been involved with the development of the Creative Commons project to offer the public a range of open licenses to promote sharing of creative non-software works.
(http://cyber.law.harvard.edu/seltzer.html)
Marshall Smith, Director, Education, Hewlett Foundation
Marshall "Mike" S. Smith has been the Program Director for the Education Program at the William and Flora Hewlett Foundation in Menlo Park, California, since 2001.
Prior to that, he was acting deputy secretary and undersecretary for education in the Clinton administration. During the Carter administration, he was chief of staff to the secretary for education and assistant commissioner for policy studies in the Office of Education. While not in government, he was at different times an associate professor at Harvard, and a professor at the University of Wisconsin at Madison and at Stanford. At Stanford, he was also the dean of the School of Education.
He has authored a large number of publications on topics varying from computer content analysis to early childhood education to effective schools and standards-based reform. He is a member of the National Academy of Education.
(http://www.hewlett.org/Programs/Education/Staff/msmith.htm)
Elizabeth Stark, Founder, Harvard Free Culture Club and Harvard Law School 3L
Elizabeth Stark is a board member of Freeculture.org and the founder of the Harvard Free Culture group. She is currently a student at Harvard Law School and holds an A.B. from Brown University. At Harvard, she conducts research for the Berkman Center for Internet and Society, is an Editor of the Harvard Journal of Law Technology, and works as Teaching Fellow for courses in Cyberlaw and Internet and Society. She has collaborated with organizations such as the EFF, Creative Commons, and iCommons, examining the impact of digital technology on law and culture. Elizabeth speaks French, German, and Portuguese and has lived and worked in places such as Berlin, Rio de Janeiro, Paris, and Singapore.
Peter Suber, Open Access Project Director at Public Knowledge, Earlham College Professor

Peter Suber is a Research Professor of Philosophy at Earlham College, Senior Researcher at the Scholarly Publishing
and Academic Resources Coalition (SPARC), and the Open Access Project Director at Public Knowledge. He has a Ph.D. in philosophy and a J.D., both from Northwestern University. He writes the Open Access News weblog and the SPARC Open Access Newsletter, was the principal drafter of the Budapest Open Access Initiative, and sits on the Publishing Working Group of Science Commons, the Advisory Board of the Wikimedia Foundation, the Steering Committee of the Scientific Information Working Group of the U.N. World Summit on the Information Society, and the boards of several other groups devoted to open access, scholarly communication, and the information commons. He has been active in promoting open access for many years through his research, speaking, and writing.
(http://www.earlham.edu/~peters/hometoc.htm)
David Weinberger, Berkman Center for Internet & Society Fellow

Dr. Weinberger began his "career" in the late '70s teaching philosophy at New Jersey's Stockton State College for five years. (He has a Ph.D. in philosophy from the University of Toronto.) During this time he maintained his steady freelance writing of humor, reviews and intellectual and academic articles, publishing in places as diverse as The New York Times, Harvard Business Review, Smithsonian, Alfred Hitchcock's Mystery Magazine and TV Guide.
In 1985, after being denied tenure because the tenure quota was filled, and after an enthusiastic but well-mannered student demonstration in his support, he became a junior marketing guy at Interleaf, an innovative start-up with new ideas on how to create and structure documents. At Interleaf he helped launch the industry's first document management system and its first electronic document publishing system, years ahead of the Web. He left Interleaf after 8 years, as VP of Strategic Marketing.
He founded the one-person strategic marketing company, Evident Marketing, in 1994 and within two years counted among his clients a wide variety of companies, including RR Donnelley, Intuit, Sun Microsystems, Esther Dyson's Release 1.0 and CSC Index.
In late 1995, he joined Open Text as VP of Strategic Marketing because he saw an opportunity to help shape the way intranets are used. As part of the senior management team, Dr. Weinberger helped Open Text move from one of the first Web search engine companies (the engine behind Yahoo!) to market- and thought-leadership in Web-based collaborative software.
After helping to take Open Text public in 1996, Dr. Weinberger returned to consulting, writing and speaking, helping to found a couple of dot-coms, and serving on industry and company boards. In 2000, Perseus published The Cluetrain Manifesto, of which is is a co-author. It became a national best-seller.
In 2002, Perseus published Small Pieces Loosely Joined to enthusiastic reviews.
Dr. Weinberger currently writes too much, including weblogs, articles for Wired, Salon, USAToday, Esther Dyson's Release 1.0, and many more. His book Everything Is Miscellaneous: The Power of the New Digital Disorder is being published by Times Books in May 2007.
During the 2004 presidential campaign, he was Senior Internet Advisor to the Howard Dean campaign, consulting on Internet policy.
In 2004 he was made a Fellow at Harvard's prestigious Berkman Institute for Internet & Society.
(http://www.hyperorg.com/speaker/bio.html)
Jessamyn C. West, Librarian
Jessamyn West is a community technology librarian and a moderator of the massive group blog MetaFilter.com. She lives in Central Vermont where she teaches basic computer skills to novices including seniors and people with disabilities. She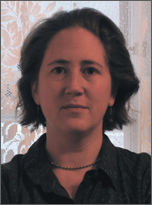 assists tiny libraries with technology planning and implementation, helping them with wifi and websites and making sense of their systems. She can teach anyone how to use a computer. The digital divide and people who exacerbate it are her nemesis.
She's a subscriber to the "eat your own dogfood" approach to technology and is an active participant in social software networks, group blogs, Wikipedia, YouTube and open source projects. She is the editor of the book Revolting Librarians Redux, a collection of writings by radical library workers.
She maintains an online presence at jessamyn.com and librarian.net and has had her address and phone number on the Internet for a decade. Her favorite color is orange.
John Wilbanks, Executive Director, Science Commons
John Wilbanks is currently the Executive Director of Science Commons.
John was the Berkman Center's first Assistant Director (from the fall of 1998 to the summer of 2000) and led efforts in Internet-mediated learning and software development. He was also actively involved in the Berkman Center's work on
ICANN (staffing the first eight ICANN meetings). While at the Berkman Center, John founded and served as President & Chief Executive Officer of Incellico, Inc., a semantic database company focused on the pharmaceutical industry (Incellico was acquired in the summer of 2003). John has also served as a Fellow at the World Wide Web Consortium on Semantic Web for Life Sciences.
Prior to joining the Berkman Center, John was a research analyst and network engineer for fonix, a company specializing in human-computer interaction products. From 1994-1997, he worked in politics in Washington, DC, serving on the legislative staff of U.S. Congressman Fortney Stark (CA-13) and as a grassroots coordinator and fundraiser for the American Physical Therapy Association. John attended Tulane University, receiving a bachelor's degree in philosophy in 1994, with a year's study at the Sorbonne in Paris.
(http://cyber.law.harvard.edu/home/john_wilbanks)
Ethan Zuckerman, Berkman Center for Internet & Society Fellow, Co-Founder Global Voices

Ethan Zuckerman became a fellow of the Berkman Center in January, 2003. His work at Berkman focuses on the impact of technology on the developing world. His current projects include a study of global media attention, research on the use of weblogs and other social software in the developing world, and work on a clearinghouse for software for international
development.
In 2000, Ethan founded Geekcorps, a non-profit technology volunteer corps. Geekcorps pairs skilled volunteers from US and European high tech companies with businesses in emerging nations for one to four month volunteer tours. Volunteers have served in 14 nations, completing over a hundred projects, and will serve in Ghana, Senegal, Mali, Vietnam and Morocco in 2004. Geekcorps became a division of the International Executive Service Corps in 2001, where Ethan served as a vice president from 2001-4.
Prior to founding Geekcorps, Ethan helped found Tripod, an early pioneer in the web community space. Ethan served as Tripod's first graphic designer and technologist, and later as VP of Business Development and VP of Research and Development. After Tripod's acquisition by Lycos in 1998, Ethan served as General Manager of the Angelfire.com division and as a member of the Lycos mergers and acquisitions team.
In 1993, Ethan graduated from Williams College with a BA in Philosophy. In 1993-4, he was a Fulbright Scholar at the University of Legon, Ghana and the National Theatre of Ghana, studying ethnomusicology and percussion.